We've been in the roofing and sheet metal contracting business for over a decade and are committed to delivering quality commercial roofing services to building owners throughout the tri-state area.
Roofing Contractors in New Jersey Exceeding Expectations
At Cipollini Roofing, we have highly-skilled and trained roofers to provide our customers with comprehensive services to meet their specific needs. We have the resources, experience, and expertise to install, repair, replace, and maintain a wide variety of commercial roofing systems. We are here to help with commercial roof inspection, maintenance, repair, replacement, or any other services you need.
Cipollini Roofing is more than your typical commercial roofing company in New Jersey. We take pride in the roofing services we provide to business owners in the area. We know your business must remain operational during times when improvements are being made. For this reason, most businesses choose Cipollini Roofing for industrial and commercial roofing in New Jersey. We will complete your project with as little delay as possible to your day-to-day operations.
Exceptional Roofing Services
Our dedication to excellence has garnered praise from roofing manufacturers and customers. Cipollini Roofing is a 'GAF Master Select' roofing contractor, which is an honor bestowed on the top 1% of roofers in the United States. We are also a Carlisle Perfection Contractor and Versico Gold Metal Quality Award Roofing Contractor. Our company is a 'Public Works Contractor' certified by the State of New Jersey Department of Property Management and Construction, NJ Schools Construction Corp.
Commercial and Industrial Roofing
Here at Cipollini Roofing, we are a full-service roofing company with the resources to tackle any problem that arises during the life of your commercial roof.
We are roofing contractors in New Jersey that provide a comprehensive selection of products designed to fit practically every commercial or industrial roofing system.
New Construction and Replacements
When it comes to new construction, roof installation, and roof replacement in New Jersey, there are numerous things to consider.
A new roof can increase the value of your business, improve the structure's integrity and aesthetics, and save you money on heating and cooling.
Custom Sheet Metal Fabrication
We work with architects, builders, private owners, and developers on various sheet metal projects.
Top-of-the-line materials, state-of-the-art technology, and our highly-experienced specialists work together to fabricate a custom sheet.
Roof Repairs and Services
Thousands of square feet of commercial and industrial roofs provide plenty of space for minor leaks, damaged shingles, and defects to conceal.
A specialist is required to check, appraise, and repair your commercial roof. Cipollini Roofing works on a wide range of projects as commercial roofing contractors in New Jersey.
Roof Maintenance and Inspections
A roof inspection is used to detect growing roof problems and track the overall quality of the roof as it ages and weathers.
Inspections can be carried out as part of a routine roof maintenance program in New Jersey or in reaction to a weather pattern or the discovery of leaks. We perform regular roof inspections.
Roof Coatings
A roof coating isn't appropriate for every roof. But, an acrylic, silicone, or coating made of other elastomeric substances can help you avoid replacing your roof altogether.
Depending on the size of the project, a roof coating might be applied through the brush, roll, or spray.
When business owners in New Jersey and the surrounding areas need commercial and industrial roofing services, they turn to Cipollini Roofing. With more than 35 years in business and many successful projects under our belts, we are the number one choice for all commercial roofing projects.
If you have a commercial roofing project you need done professionally and efficiently, you have come to the right place. Give us a call at 973-989-1110 or send an email to in**@ci**************.com.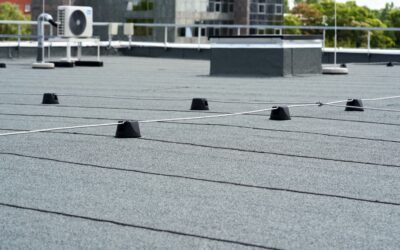 When it comes to roofing installation, it's essential to understand the process and what to expect. Whether you're a business owner planning to enhance your commercial space or a project manager overseeing a new development, the process of installation is a...
read more