Cipollini Roofing is dedicated to catering to all your commercial and industrial roofing needs in New Jersey! Reach out to us to get started.
Commercial and Industrial Roofing Services in New Jersey
Whether you need a roof replacement, repairs, or maintenance, we have a quality solution for you. We offer the best commercial and industrial roofing services in the New Jersey area. The only thing better than the work we do is the customer service we provide for each and every project. Rest assured that, when you call on Cipollini Roofing, you will get highly-trained technicians with years of experience in the industry.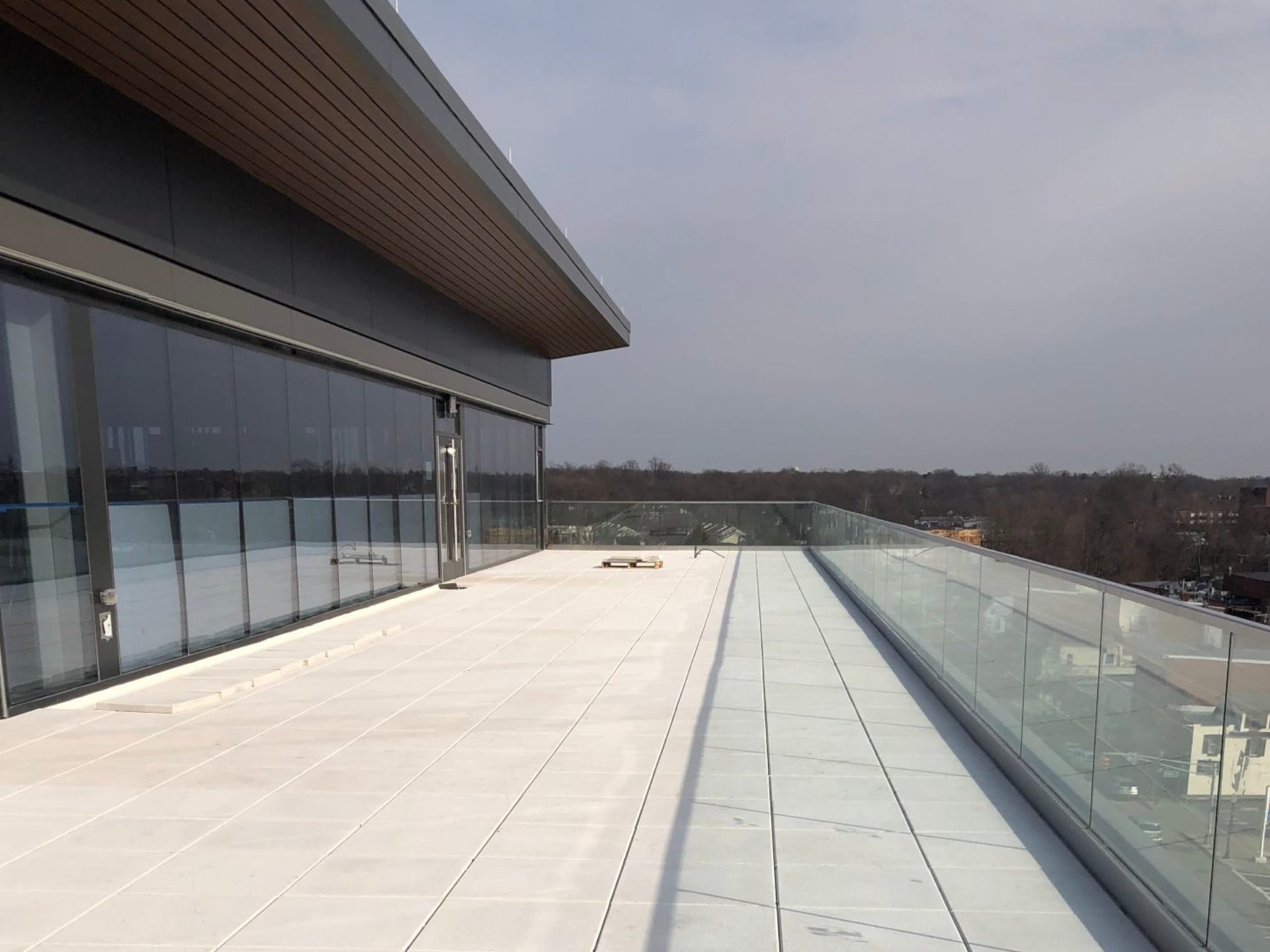 Commercial and Industrial Roofing
Cipollini Roofing provides more than commercial roofing projects and construction. We are a full-service commercial roofing company with the expertise to tackle any problem that arises during the lifespan of your commercial roof.
Our team is available to check your roof after a disaster, locate and repair the source of a leak, or help you explore energy-conserving options. Our company offers a comprehensive range of roofing services designed to fit any type of commercial or industrial roof system.
New Construction and Replacements

One of the most intimidating aspects of a roof replacement is the expense. However, other qualities show you why Cipollini Roofing is the one-stop shop for your roof repair and maintenance solutions in New Jersey. When a maintenance crew inspects a roof, the word "replacement" is the last thing anyone wants to hear. It signifies that something has happened to render the roof too risky to preserve in its current condition.
Repairs are not always enough. Sometimes, preventative measures need to be taken to ensure safety. We offer roof replacement, metal roofing, sloped roofs, flat roofing, and more in New Jersey. We offer asphalt, shingles, and other roofing materials.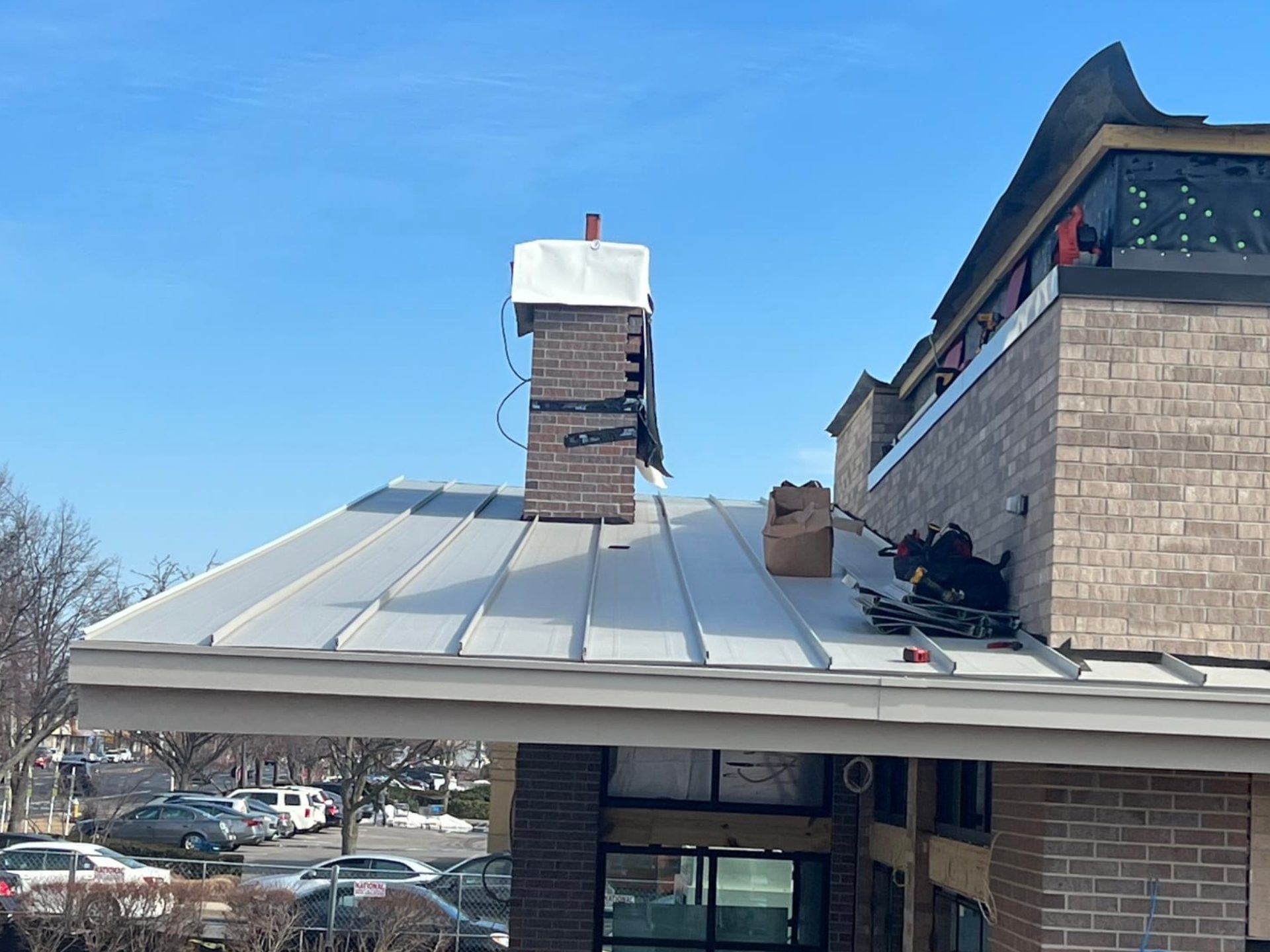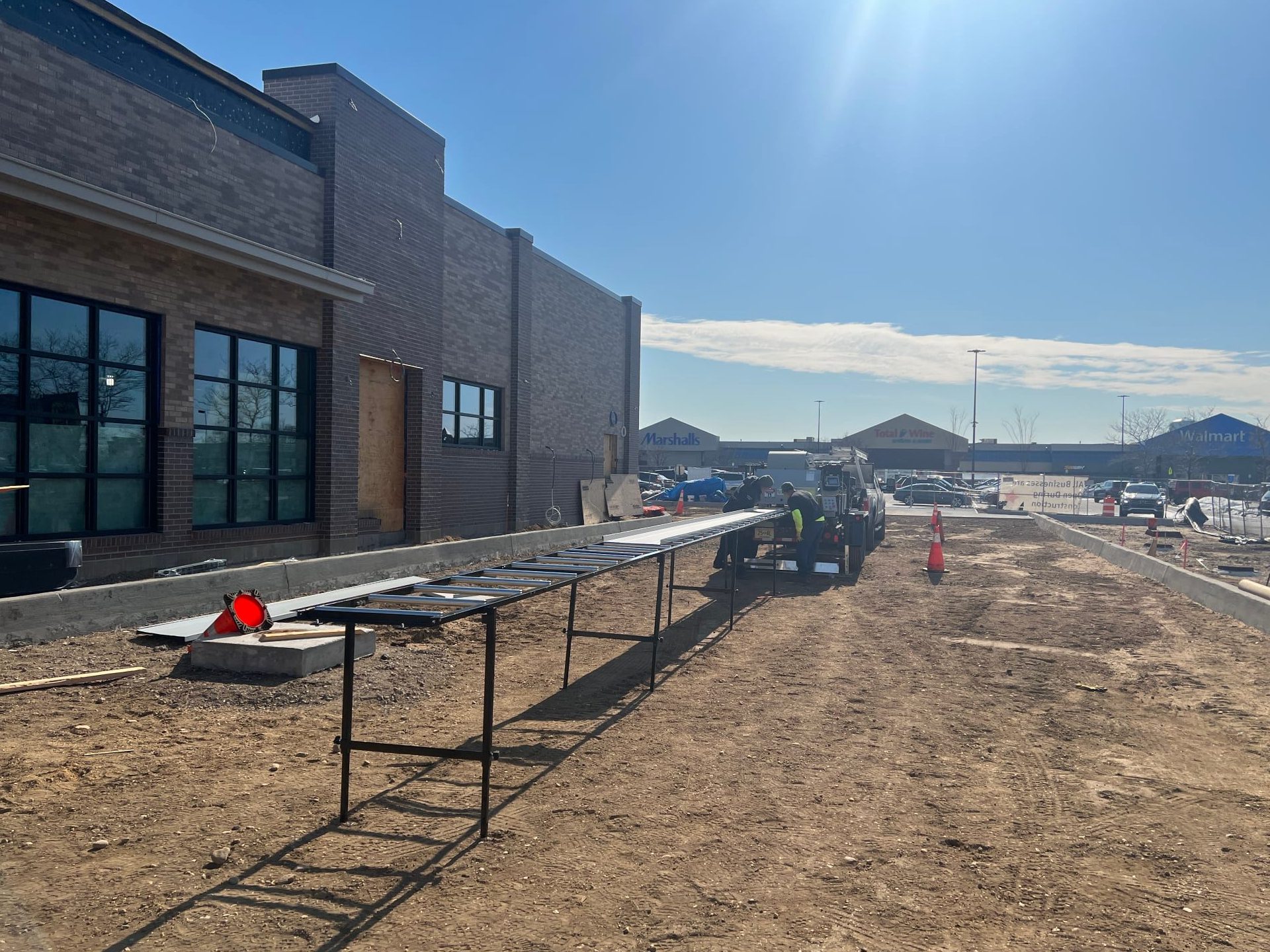 Custom Sheet Metal Fabrication And Standing Seam Roofing
Cipollini Roofing Sheet Metal Fabrication specializes in standing seam metal roofing for commercial projects. We are a comprehensive fabricator of quality metal roof systems.
We are dedicated to providing excellent customer service. Materials can be quickly produced to keep your project on track and within budget.
Roof Repairs and Services
Strong storms may wreak havoc on your roof with heavy rain, high gusts, and flying debris. It's difficult to anticipate the potential damage for situations that require emergency roof repair, from missing shingles to pulling your gutters away from your roof.
After significant storms, it's critical to get your roof inspected so problems can be addressed before they get worse. Our commitment to upfront pricing and excellent customer service has made us the most recognized name in roofing for decades. Our qualified and expert roofers will quickly and successfully restore your home's protection.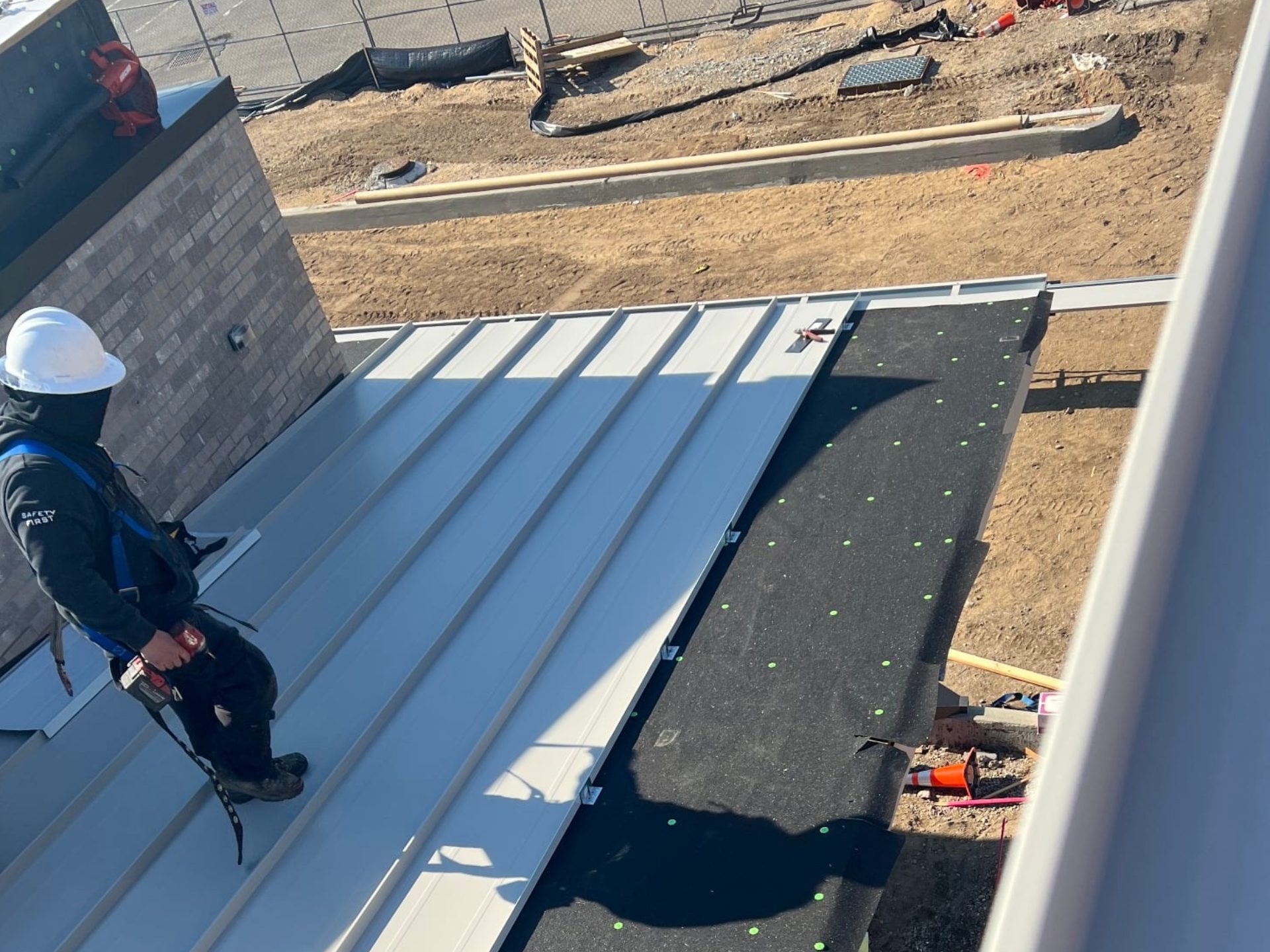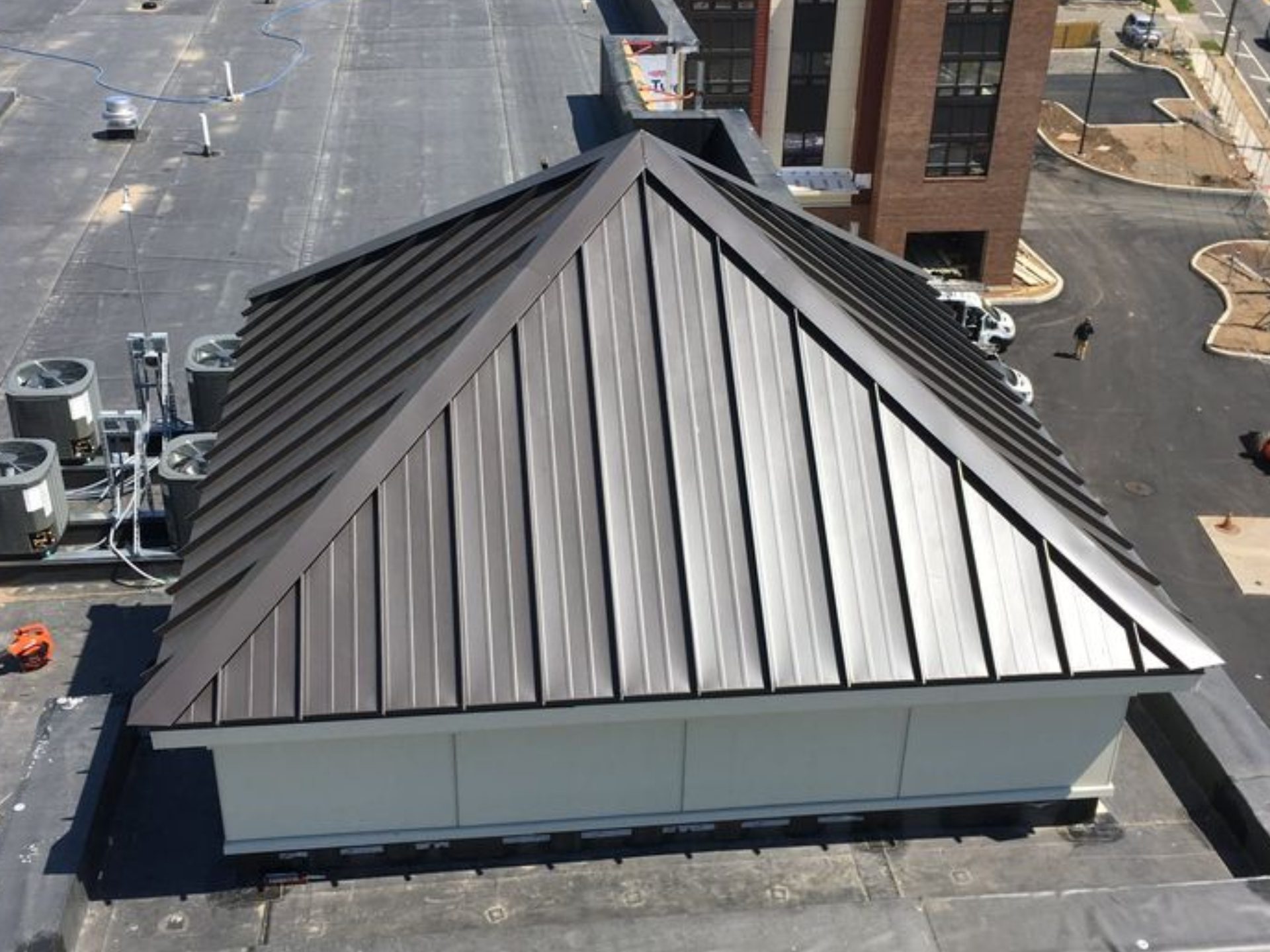 Roof Maintenance and Inspections

Every year, company owners will request immediate patching and other roof repairs. As a result, many businesses overpay on their roofing systems. Even if you have a systematic maintenance plan in place, you may occasionally require timely assistance.
Any of these roofing issues can be avoided with an inspection. Our knowledgeable professionals will examine the entire property and evaluate appropriate solutions. We'll take pictures of the entire area to demonstrate the damage that needs to be repaired.
Roof issues can appear in various ways, and not all of them are obvious. They frequently start long before anyone notices them. At Cipollini Roofing, our roof coating services cover all regions of the roof structure and its components.